Events / Meetings

Next,
Next MAG Event: Friday, April 6th, 2018
MAG Members,

On April 6 from 6pm to 7:30, we will meet at Dave Gheesling's home. We will be having a remote presentation from Brian Day, NASA Scientist and outreach specialist. He will be talking about the Desert Fireball Network and the Fireballs in the Sky app used for citizen science. We will also be discussing the upcoming hammer fall exhibit at Tellus, scheduled to begin in October and run for six months.
Please RSVP, especially if you need directions or the address.
Regards,
Chris Thompson
◊ ◊ ◊

Next,
Next MAG Event: Saturday, April 21st, 2018
MAG Members,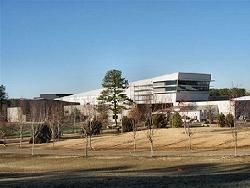 We will also have a table at Tellus for National Astronomy Day, April 21. Last year we had wonderful crowds - everyone was busy the whole day. This year, Tellus will do more advertising featuring meteorites and MAG, so expect an even bigger crowd! We need everyone to attend, and bring your show and tell items to educate visitors. MAG will supply small NWA's to give to the children who attend.
Please RSVP for April 21 so I can give Tellus a count (and so you get free entry, if you're not a Tellus member) and they can give us adequate space to run our outreach tables.
Regards,
Chris Thompson
◊ Please contact Chris with any questions, or to let
him know you have RSVPed for the meetings.


---

Scheduled Events for 2018:
All meetings at 1:00 PM, locations TBD unless otherwise noted.
---

Previous Meetings / Events:
2017
2016
2015
2014
2013
2012
2011
2010
2009
2008
2007
---
Please
contact us
if have any questions or updates. Thank you!