2014 Meeting Minutes
Please feel free to
contact us
with any questions or additions... Thank you!
---

May 10th, 2013:
Cartersville, GA
Tellus Museum
Meeting was called to order at 1:00 p.m.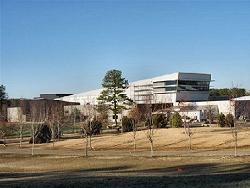 President Reports:

A brief meeting was given to arrange for the National Astronomy Day events. (See the 2014 National Astronomy Day Flyer)



Treasurer:

Wayne was out of town and could not report at this meeting.



Member Reports:




Anita Westlake:

Anita W. spoke about the lapidary school at the SFMS workshops.

Hal Povenmire:

Hal repoted that there is a new tektite from Dooley county.


Cantey Smith:

Cantey indicated that R. Lopez will speak at Tellus on October 24th about planetary vulcanology. She also reported that Anita is scheduled to give her "Hammers" presentation on June 27th.




Auction:

Several donated items, including specimens from Yelland Dry Lake that came from the Meteorite Men and a beautiful LDG pendant from Anne Black, that were auctioned for the MAG coffers. One remaining specimen of the YDL is still available and will be auctioned at the next meeting.



National Astronomy Day:

2:00pm to 7:00pm - After the meeting, MAG members were invited to participate at the National Astronomy Day at Tellus. We set up a table set up in the main hall where Tellus visitors came up and asked questions about meteorites and learned about our group. It was a great opportunity to spread the wonder of meteorites to the families that visited Tellus during this special event. The table was swamped throughout the event! Every person that came up to the table was given a small unclassified NWA meteorite sample to take home with them. It was a big hit with the kids! We also donated several items for hourly give-aways to several Tellus children. Congrats to all of the winners! There was also a new Set of Collectable Cards to be given away at the learning stations.

Special Note: Two of our members, Chris Thompson and Ginny Kinney, were at the NASA ambassador's table. If you were not able to attend, you missed some amazing tutorials that were given to the kids that entered the main hall. Chris and Ginny worked to a packed crowd the entire evening.


Sean T. Murray,
MAG President
---

January 12th, 2014:
Georgia
Dave's Falling Rocks Collection
Meeting was called to order at 1:00 p.m.



President's Report:

Sean addressed the MAG members with the following subjects:



We had a great 2013. Ask for guests & new members to raise hands. New events will be listed on the Events page.
We missed the October Armstrong presentation - will reschedule
We are now members of the American Federation Mineralogical Societies (AFMS) & the Southeast Federation Mineralogical Societies (SFMS). We Have an attendee here (Lori) - Need to talk about 2014 dues.
Tucson is just around the corner. If people are going to attend, let the group know so we can rally there.
The December show was a smashing success. Thanks to Anita, Chris, and all volunteers.
Discuss next meeting in April - Tellus already has us listed as a sponsor for 2014.
Ask if members have any auction items. Auction will be after the presentation by Rob and Mike.





Treasurer:

Wayne gave our account status ($2,200) and reminded members about renewals for 2014.



Member Reports:




Charles & Lori:

There will be a Wells Creek field trip in March.


Tellus Museum:

Apollo moon rock on exhibit.





Guest Speakers:

Please join us in welcoming our guest spekers, Rob Wesel & Mike Bandli, expert meteorite hunters and collectors.

Rob Wesel is a meteorite hunter and collector from Portland, Oregon and Owner / Operator of Nakhla Dog Meteorites. He began collecting in 1994 and slowly built his collection until the 2003 Park Forest fall which he describes as one of the events that changed his life. One year later he opened Nakhla Dog Meteorites. He has since gone on to hunt meteorites internationally, further build his business and personal collection, and write for web and print based periodicals.

Mike Bandli is the owner and operator of Historic Meteorites. Mike's attention to detail and the preservation of meteorite provenance is to be commended. He believes, as many of us do, that meteorite curators and collectors have an obligation to preserve all possible information and documentation for the specimens that we so cherish. His collection (The Bandli Collection) sets an example that we should all try to emulate.




Auction:

Several amazing items were donated (including a framed Chelyabinsk map and a Weston Meteorite), as well as several specimens and items from Rob and Mike, that were auctioned for the MAG coffers. Thanks to those members that brought items to the auction!



Show/Tell/Trade:

At the conclusion of the meeting, BUYING and TRADING continued... Members were also able to take a tour of Dave's new Falling Rocks collection.


Sean T. Murray,
MAG President
---
Please feel free to
contact us
with any questions or additions... Thank you!